Local Network . . . Expert Guidance
Leading With Confidence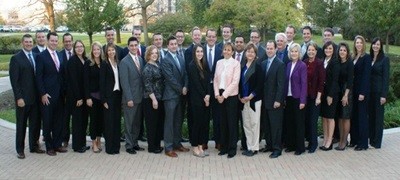 Since 1992 Northwestern Mutual's McTigue Financial Group in Oak Brook has worked diligently to help people achieve their goals and dreams for financial growth and security. Backed by the strength of Northwestern Mutual with a foundation of more than 155 years, we enjoy a rich heritage as a provider of financial planning services in the greater Chicago area.
Expert guidance
We realize that individuals have wide-ranging financial needs. For many people, providing financial security for those they care about is a major concern. For some individuals, accumulating substantial wealth or preserving it, is a primary objective. Still others want to create an estate plan and fund it. Business owners may want to ensure that what they have built can pass smoothly from one generation to the next. Preparing for your financial future in any of these situations can be complex. It is important to have the help of highly trained and experienced professionals.
Under the leadership of Corey D. McQuade, CLU®, Managing Director since 2006, our associates and staff at The McTigue Financial Group in Oak Brook continue to set a standard for excellence not only for Northwestern Mutual, but also for the financial services industry. Our Financial Representatives, Advisors and Specialists are consistently regarded as being among the most highly qualified individuals in the business. They bring to the table not only some of the industry's leading products, but also a high level of professional expertise - - with the educational degrees and designations to prove it.
High performance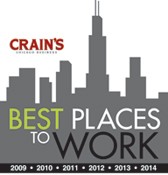 Our dedication to providing extensive training and leadership development programs, mentoring opportunities, and the ability to achieve work life balance, all contributed to us being named for six consecutive years to Chicago's Best Places to Work by Crain's Chicago Business. In 2014, the firm was ranked 7th overall and 3rd for employee engagement. Chicago's Top 10 was based on the strength of the organization's leadership, career development opportunities, compensation and benefits, and other day-to-day workplace issues.

In 2013 the Greater Oak Brook Chamber of Commerce presented the district office with the Investing in People Award. The award recognizes Northwestern Mutual's McTigue Financial Group in Oak Brook for outstanding leadership in growing and developing its most important product - its people.
For five consecutive years The McTigue Financial Group has been the recipient of the Northwestern Mutual Team Award. This company award recognizes superior leadership in new financial representative recruiting, development and retention. We hold the network office market development award for 2013-2014. Achieving over $43 billion of life insurance in force and positively impacting nearly 60,000 lives does not happen without a dedicated team.
We also lead Northwestern Mutual with 24 Community Service Award winners. The award, from the Northwestern Mutual Foundation, recognizes our representatives and staff for exemplary service and community involvement with nonprofits in the Chicago area.
Community focus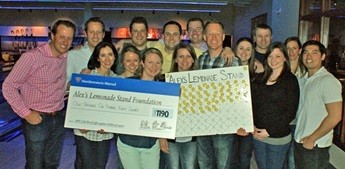 One of the most rewarding aspects of our workplace is our commitment to bettering the lives of others. With that in mind we have put our collective efforts behind Northwestern Mutual Foundation's national philanthropic program to combat childhood cancer.

We also believe in strengthening our local communities. Through a variety of grants and volunteer activities our financial representatives and staff are furthering the mission of numerous nonprofit organizations. Our Community Involvement page highlights some of the financial representatives and staff whose outstanding dedication to local organizations has significantly bettered their communities.
Career and internship opportunities
We are proud of the organization we have built by providing meaningful work, leadership and development opportunities and work life balance. We are growing and selectively looking to attract and develop high quality individuals with integrity, professionalism, and a commitment to lifelong learning. Learn more about our career and internship opportunities.
Get social with us

Follow us on Twitter to learn about what we do, who we are, and how we make a difference. @themctiguegroup